Diving Bonaire
DIVE COURSES
NON-CERTIFICATION COURSES
Discover Scuba Diving (1 dive) $ 99.00
Come and experience the beauty of the underwater world and swim amid vibrant corals and with schools of tropical fish. Our highly trained Instructors will teach you basic theory and familiarize you with the equipment before leading you on a safe and controlled dive with limited depth. This experience is offered regularly throughout the week and are conducted just off our beach which is called 18 Palms dive site.
In order to sign-up for this introduction dive, a DIVE MEDICAL must be reviewed to ensure one's fitness for diving. If you have any 'Yes" answers on the medical form, just take this form along to your doctor before traveling to Bonaire in order to get medical clearance to dive. Bring this form signed by your doctor along with you when you come to do your dive experience. Click on the link above to view this form. If you are interested in reserving a space in our Discover Scuba Diving experience, please contact us. We ask you kindly to pre registrer for the Discover Scuba Dive via the following link: https://apps.padi.com/padi/dsd/toucandiving/17334
2nd Discover dive from shore $ 79.00
Enjoy additional ocean dives guided by a dive professional
Bubblemaker (8 to 10 years old) Inc. Crew Pak $ 95.00
Bubblemaker. 2nd Dive from Shore $ 55.00
Refresher Dive $ 99.00
If you are a certified diver who has not been in the water for an extended period of time, lets say more than ONE YEAR, and you have less than 100 dives, then a simple Refresher Dive will tune up your knowledge and skills that will provide you the confidence to get back to diving. Whether you want a few reminders or need to go over the basics, a simple Refresher Dive is personalized for you: You will be ready to get back into the diving world! A Refresher Dive could be asked of you prior to any boat package and is left to the discretion of the management.
PADI Scuba Tune-Up $ 99.00
Private guided dive on 18 Palms (per person) $ 69.00
Private guided dive off site max. 2 persons (per person) $ 95.00
Boat snorkel trip $ 20.00
---
DIVER CERTIFICATION COURSES
Open Water Diver $475.00 (Inc: Equipment, student manual/ materials & Certification costs)
On arrival you will be presented with your student manual and Open water crew pack. You can spend a relaxing day on the beach reading the required chapters of the manual and spend a little time in the dive shop watching the DVD . At this time your instructor will review the knowledge sections with you and administer the required quizzes and exams. After that is done, you will venture into the water to complete 5 confirmed open water dives to get the required skill sets under your belt. You will then take part in 4 open water dives to complete your certification. This course, once the knowledge is completed, should take approximately 2.5 - 3 days.
Open Water eLearning $350,00
The latest way to learn to dive is on your computer via e-learning, or offline using your Ipad or android device via PADI's brand new Open Water Diver Touch program! Complete the knowledge development portion of the course in the comfort of your own home or hotel room! On arrival here you will unite with an instructor to complete your confined water and open water training. Click on the link below to begin your PADI eLearning or Open Water Diver Touch course. https://apps.padi.com/scuba-diving/elearning/?irra=17334
Open Water Referral $320.00
The Referral Course is designed so you can complete half of your course at home prior to your holiday. You may do the academic and confined water sessions at your own schedule via elearning, Open Water Diver Touch and with a local dive store (most areas offer many options to choose from). The dive store will issue you a PADI/UNIVERSAL Referral which allows you to complete the remainder of the course with us within 12 months from the last day of your training.
Once you arrive with us at Toucan Diving the Referral is completed in two half days by doing 4 dives: 2 open water training dives per day. The cost of the Referral Course includes the 4 training dives, all equipment and certification upon successful completion. This is a very popular option as it allows you to spend more time enjoying your holiday and doing what you like most - scuba diving.
Scuba Diver $410.00
Advanced Open Water $320.00
Feel the need for adventure? The advanced training consists of "hands on courses" with minimal classroom time and plenty of diving. This very popular course allows students to learn and improve upon their diving skills all while exploring Bonaire's Marine Park. You will spend 2 days diving closely with a PADI professional to improve your skill and comfort level in the water while having a lot of fun!
The Advanced open water course consists of 2 required core dives: Deep and Navigation. You then select 3 additional adventure dives; some of the popular options include Wreck Diving, Enriched Air Nitrox, Peak Performance Buoyancy, Drift, Fish Identification, Boat Dive, Digital Photography, Night Diving. The knowledge portion of the course can again be done prior to arrival with PADI e –learning (see link below) or can be done on arrival at the resort.
Advanced Open Water eLearning $260.00
Adventure Diver $210.00
No time to complete the full advanced course? Take advantage of the Adventures in Diving program, taking only 1 day, which allows you do the specialty options one at a time towards your advanced certification. After achieving this certification level you can continue your adventure diving on your next vacation to complete the Advanced Certification requirement of five adventure dives. Remember, one adventure dive credits as the first dive of any specialty! We offer adventure dives or full specialties in many areas including Enriched Air, Drift Diving, Boat Diving, Fish Identification, Digital Photography and Night Diving.
Individual Adventure Dives $ 75.00
Rescue Diver $399.00 (Inc: Equipment, student manual/ materials & Certification costs - Course cost is $250 with PADI elearning prior completed, includes equipment and certification cost.)
Scuba divers describe the PADI Rescue Diver course as the most challenging, yet most rewarding course they've ever taken. Why? Because you learn to prevent and manage problems in the water, and become more confident in your skills as a diver, knowing that you can help others if needed. During the course, you learn to become a better buddy by practicing problem solving skills until they become second nature. Plus, the course is just fun – it's serious, but still allows for lots of laughter in between the focused learning. Start today with PADI's elearning!
Rescue Diver eLearning $250.00
https://apps.padi.com/scuba-diving/elearning/?irra=17334
Emergency First Response $185.00
EFR Primary and Secondary Care- with or without AED, EFR refreshers, Care for Children and CPR ONLY courses available
Emergency First Response training focuses on building confidence in lay rescuers and increasing their willingness to respond when faced with a medical emergency. Course participants learn simple to follow steps for emergency care and practice applying skills in a non-stressful learning environment. All courses are supported by self-study manuals, videos and quick reference cards to enhance learning and allow you start learning right away.EFR courses meet the CPR and first aid training requirements for the PADI Rescue Diver course and all professional-level ratings. Most PADI Instructors are also Emergency First Response Instructors.
Divemaster $735.00
Love scuba diving? Want to share it with others on a whole new level? Take the PADI Dive Master course and do what you love to do as a career. Scuba divers look up to PADI Dive Master because they are leaders who mentor and motivate others. As a PADI Dive Master, you not only get to dive a lot, but also experience the joy of seeing others have as much fun diving as you do.The PADI Dive Master course is your first level of professional training. Working closely with a PADI Instructor, you'll fine-tune your dive skills, like perfecting the effortless hover, and refine your rescue skills so you anticipate and easily solve common problems. You'll gain dive knowledge, management and supervision abilities so you become a role model to divers everywhere. As a PADI Dive Master you'll lead others as you supervise scuba diving activities and assist with diver training. Whether you want to work at a faraway dive destination or close to home at a local dive shop, the adventure of a lifetime awaits you. PADI Dive Master are respected dive professionals who are aligned with the largest and most respected dive organization in the world – PADI.
---
SPECIALTY COURSES
*Please note that dive air is NOT included
Nitrox Diver 2 certification Dives $150.00
Shore Diver 4 certification Dives $150.00
Wreck Diver 4 certification Dives $280.00
Deep Diver 4 certification Dives $280.00
U/W Naturalist 2 certification Dives $150.00
Fish ID 2 certification Dives S150.00
Lion Fish Hunter 2 certification Dives $180.00
Night Diver 3 certification Dives $265.00
Peak Performance Buoyancy 2 certification Dives $180.00
Kayak Diver 2 certification Dives $180.00
U/W Navigation 3 certification Dives $280.00
Search & Recovery 4 certification Dives $280.00
*All prices subject to change without notice.
---
DIVE PACKAGES
6 DAY PACKAGES. (Does not include day of arrival or departure.)
Unlimited Shore: (including tanks and weight ) $175.00
6 Days unlimited shore + 4 boat dives $325.00
6 Days unlimited shore + 6 boat dives $365.00
6 days unlimited shore + 12 boat dives $445.00
---
DAILY RATES
One Day Unlimited Shore Diving $35.00
1 Tank Boat Dive $55.00
2 Tank Boat Dive $85.00
1 Tank Boat Night Dive $65.00
*All prices subject to change without notice.
---
RENTAL PRICES
(Prices in US$ per day)
Snorkel Set $ 20.00
Fins $ 10.00
Mask and Snorkel $ 10.00
BCD $ 15.00
Regulator $ 15.00
Dive Computer - daily $ 15.00
Dive Computer – 6 days package $ 75.00
Dive Light $ 10.00
Wetsuit $ 15.00
Full Set of dive equipment – daily (exc. Computer) $ 40.00
Full Set of dive equipment – 6 day package (exc. Computer) $185.00
Sea Life U/W Camera - daily $ 55.00
Sea Life U/W Camera - 6 day package $ 300.00
Strobe for U/W Camera - daily $ 35.00
Strobe for U/W Camera - 6 day package $ 175.00
*All prices subject to change without notice.
*All rentals will be charged per day out of our store, unless otherwise stated. Please return if not in use. Any damages or loss of equipment is the responsibility of the renter and will be charged accordingly.
---
BONAIRE MARINE PARK
To protect the Bonaire Marine Park, all water users have to purchase a Nature Tag. For divers this tag costs only US$ 45.00. The tag is valid for 1 calendar year. For more information visit www.stinapa.org.
The Tags are available in our Toucan Diving shop (via pin or creditcard) or online prior to your arrival via the button below (credit card payment only).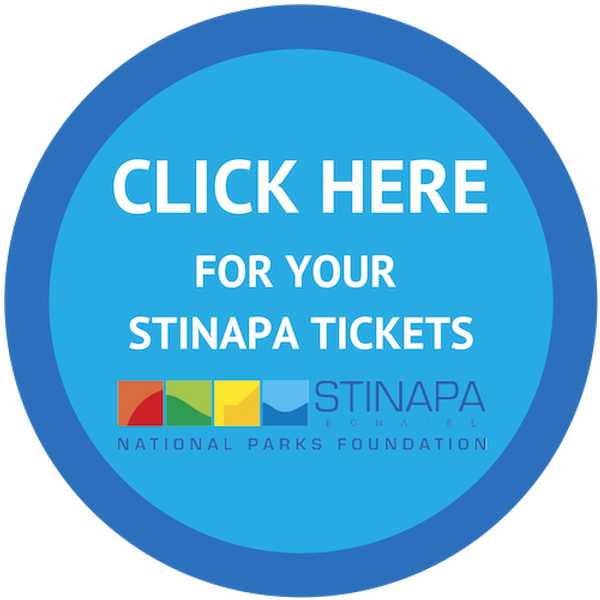 Dive packages and air are sold only to certified divers.
Nitrox and Nitrox packages are sold only to certified nitrox divers.
Dive packages are non-transferable and non-refundable.
All divers in the Bonaire Marine Park must perform an orientation dive before participating in diving activities.
Pre-booked packages will not be refunded or transferred to other persons.
Rates and taxes are subject to change without notice.
No Service Charge.
For more information, please check our website: toucandiving.com