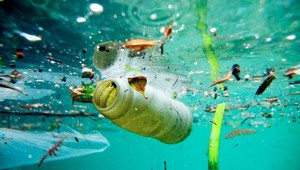 Recycling
In a resort such as Plaza Beach & Dive Resort Bonaire where guests enjoy there stay, generating waste is something inevitable. We as a resort feel responsible for the waste we generate, so several actions have been taken in order to create a pleasant environment.
Restaurant
Every day our guest can enjoy a fresh all-inclusive menu in our restaurant. Instead of throwing the leftovers in the trashcan, we wanted to do something good for the environment of Bonaire. That's why we donate the leftovers of the restaurant to local farmers to feed their cattle and reduce their costs for nutrition.
At the Palm Beach bar, drinks are served in strong eco-friendly cups which can be reused. By having these eco-friendly cups instead of the thin plastic cups, we avoid that many cups will end up in the ocean. Together we take care of a clean ocean and beach, for our guests now and future guests.
Clean tap water
Did you know that Bonaire owns one of the most advanced systems for aqueous workup? There has been a water shortage since 1960 on Bonaire and people started to run out of water. Bonaire started to use sea water as their main source, which is being filtered twice. The result: high-quality tap water what is being checked under strict supervision. So enjoy tap water, it is safe to drink.
There are several places on the resort where you can easily fill your bottle with tap water. You can find them at Palm Beach bar, Tipsy Seagull Restaurant, Toucan Diving, Activity Center and at the Front Desk.
Plastic water bottles
To reduce the number of plastic water bottles, one water bottle per person will be given when arriving in your room. This plastic bottle can be easily refilled at one of the tap places all over the resort. In case you would like an extra plastic bottle, please go to Palm Beach bar where you can get one for $1.
Separating waste
All the waste from Plaza Beach & Dive Bonaire is being sorted on glass, paper and other waste. Beside separating our waste, we also took the initiative to return empty beer crates to the supplier so they can be used again.